Jones Drug Store – Luther Pharmacy
Transfer Your Prescriptions to Jones Drug Store
Discover the difference at Jones Drug Store, your trusted pharmacy for Luther, OK. Receive personalized, compassionate service and save time and money. Take advantage of our convenient services such as immunizations, synchronized refills, online account access, a user-friendly mobile app, and free delivery. Make the switch today and enjoy the best pharmacy experience.
Step 1
Contact us to sign up for the program. At this time you can choose a monthly refill date for your routine prescriptions.
Step 2
Receive a call from our staff to verify the accuracy of your prescriptions a week prior to your refill date.
Step 3
We work with your prescriber and insurance company to ensure your prescriptions are accurate and ready on time.
Step 4
Choose to pickup or receive delivery of prescriptions on your refill date saving you time and giving you peace of mind.
Introducing Rx2Go
We have an app!
Refill your prescriptions the easy way with Jones Drug Rx2Go app. All you need is your current prescription bottle.
Visit the patient portal to get started setting up your account for the first time. Download the patient guide for more information.
You can refill your prescriptions on your tablet or smartphone with the RX2Go app. Available on Apple and Android devices.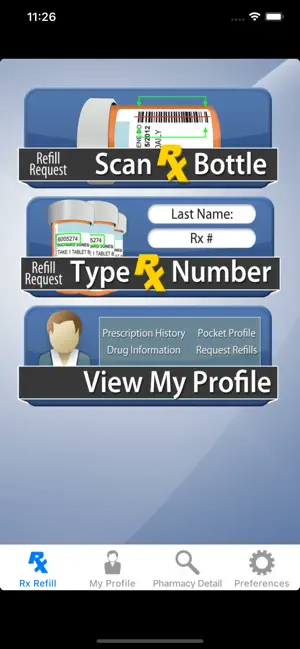 CDC-Recommended Immunizations
Friendly Certified Professionals
Schedule your appointment today! Jones Drug Store serves the Luther Oklahoma community with a comprehensive range of immunization services to help keep your loved ones and your business protected. With our CDC-recommended immunizations, you can rest easy knowing that you are taking steps to prevent vaccine-preventable illnesses.
Who should receive this vaccine
CDC recommends the 2023–2024 updated COVID-19 vaccines.
Everyone aged 5 years and older should get 1 dose of the updated Pfizer-BioNTech or Moderna COVID-19 vaccine to protect against serious illness from COVID-19.
People who are moderately or severely immunocompromised may get additional doses of updated COVID-19 vaccine.
Children aged 6 months–4 years need multiple doses of COVID-19 vaccines to be up to date, including at least 1 dose of updated COVID-19 vaccine.
About COVID-19
COVID-19 most often causes respiratory symptoms that can feel much like a cold, the flu, or pneumonia. It may attack more than your lungs and respiratory system. Other parts of your body may also be affected by the disease. Most people with COVID-19 have mild symptoms, but some people become severely ill.
Who should receive this vaccine
The flu vaccine is now recommended for everyone 6 months and older.
High-dose flu shots can be available for those age 65 and older.
About Flu (Influenza)
The flu is a respiratory illness caused by influenza viruses and can be highly contagious. The influenza virus spreads from person to person through coughing or sneezing. Symptoms include fever, sore throat, chills, fatigue, cough, headache, and muscle aches. The illness level ranges from mild to severe, and in severe cases may lead to death.
Who should receive the vaccine
Vaccines are available to protect older adults from severe RSV. Monoclonal antibody products are available to protect infants and young children from severe RSV.
About RSV
Respiratory syncytial (sin-SISH-uhl) virus, or RSV, is a common respiratory virus that usually causes mild, cold-like symptoms. Most people recover in a week or two, but RSV can be serious. Infants and older adults are more likely to develop severe RSV and need hospitalization.
Who should receive this vaccine
Anyone over the age of 65 should receive the Pneumonia vaccine.
About Pneumonia
Pneumonia is a lung disease that can infect the upper respiratory tract and can spread to the blood, lungs, middle ear or nervous system. Pneumonia is a leading cause of vaccine-preventable illness and death in the United States. These infections can be prevented with vaccines and can usually be treated with antibiotics, antiviral drugs, or specific drug therapies.
Who should receive this vaccine
Anyone over the age of 60 should receive the Shingles vaccine.
About Shingles (Herpes Zoster)
Shingles is a painful skin rash also called herpes zoster and is caused by the varicella-zoster virus, the same virus that causes chickenpox. Almost 1 out of every 3 people in the United States will develop shingles in their lifetime. Anyone who has recovered from chickenpox may develop shingles. The risk of shingles increases with age.
Who should receive this vaccine
People traveling to countries where hepatitis is common should receive the vaccine.
People with chronic liver disease should receive the vaccine.
About Hepatitis A
Hepatitis A is an acute liver disease that's caused by the hepatitis A virus or HAV. Hepatitis A is usually spread when a person ingests small, even microscopic amounts of fecal matter. Ingestion typically occurs while eating contaminated food or drinks. Hepatitis A may be mild or severe, lasting anywhere from a few weeks to several months. In rare cases, liver failure or death may occur.
Who should receive this vaccine
Sexually active adults not in a mutually monogamous relationship receive the vaccine.
People with HIV infection receive should receive the vaccine.
About Hepatitis B
Hepatitis B is caused by the hepatitis B virus or HBV. Like hepatitis A, it may start as an acute disease, causing a mild illness that lasts for a few weeks. In some people, especially infants, the hepatitis B virus lingers, causing a lifelong chronic illness. Hepatitis B is spread through contact with the blood and other bodily fluids of an infected person.
Who should receive the vaccine
Patients 10 years of age and older should receive a one-time dose of Tdap.
Adults previously vaccinated require a Td booster every 10 years.
About Tetanus
Tetanus enters the body through a wound or cut. It affects the brain and nervous system and causes extremely painful muscle spasms. Spasms of the jaw can make it impossible for you to open your mouth. This condition is often called "lockjaw." Tetanus does not spread from person to person.
About Diphtheria
Diphtheria is a very contagious infection that makes it difficult to breathe. Severe cases can cause heart and nerve damage.
About Pertussis (Whooping Cough)
Pertussis, or whooping cough, is an extremely contagious respiratory infection that can lead to severe breathing issues, especially in young children. Pertussis first appears like an ordinary cold, but then causes uncontrollable coughing spells. A "whoop" noise is created when the person tries to breath in after coughing.
Jackie Horton
June 6, 2023
Always fast, friendly service! No waiting like at those bigger pharmacies!
Elizabeth
February 2, 2023
Amy Mullen
January 24, 2023
Trey Riley
January 11, 2023
Jarrett and the staff at Jones Drug Store went above and beyond to help me get a prescription filled. They made numerous calls to my former pharmacy and my Doctor to make sure I received the meds I needed. Super knowledgeable and super friendly. These guys are the best!
Richard Likes
April 9, 2022
Julie Farmer
January 31, 2022
Jones Drug Store provides excellent customer service and always has my prescriptions ready the same day. With covid they provide curbside pick up which I appreciate. Thank you Jones Drug Store!
Sheila Landers
September 23, 2021
Supporting small town businesses is what is all about for me.
Bev Hearn
October 22, 2019
Excellent service,friendly,fast,and down to earth great people! Love this drug store!
Jones Drug Store
Luther Pharmacy & Immunization Services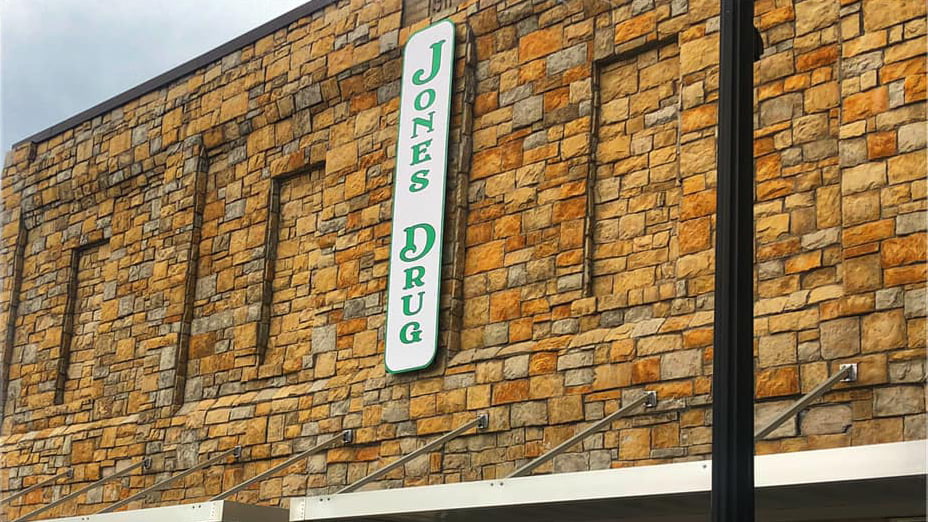 Jones Drug Store is a family-owned pharmacy dedicated to serving Luther. With over four decades of experience, we take pride in providing our customers with exceptional care and personalized service. We offer convenient services such as immunizations, synchronized refills, online account access, a user-friendly mobile app, and free delivery. We also carry a wide range of medical supplies and first aid items. Discover our commitment to affordability and compassionate service. Visit Jones Drug Store today!
Store Hours M – F
M – F: 9:00 am – 6:00 pm
Store Hours S – Su
S: 9:00 am – 12:00 pm
Su: Closed
Questions or comments?
We're here to help our Luther customers! Reach out to us by phone at (405) 399-2277 or email us at info@jonesdrug.com. Our dedicated team of expert pharmacists and staff are ready to assist you.